EVENTS ARE NOW SUSTAINABLE!
Kore is certified to ISO 20121, the international standard for the certification of event management systems according to sustainability criteria.
We design, organise and report on events in accordance with the principles of the Standard.
When is an event sustainable?
An event is sustainable when it is "designed, planned and executed in a way that minimises negative impact on the environment and leaves a positive legacy for the host community".
Why organise a sustainable event?
To minimise negative environmental, social and economic impacts and maximise positive ones by planning activities in a coherent and efficient manner. Not least, a commitment to educating people about sustainability, inviting them to behave responsibly.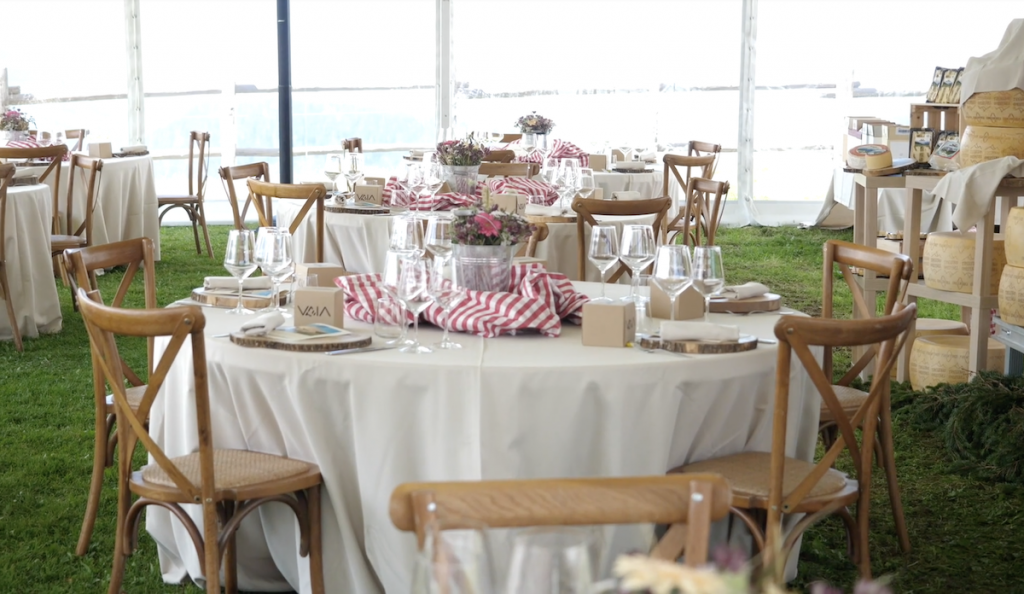 The pictures show the Trentingrana event organised in September 2020, in compliance with the Covid.19 protocols and according to environmental, economic and social sustainability criteria.
What are the benefits for those who decide to make their event sustainable?
– Continuously improve sustainability performance.
– Use energy and products rationally.
– Reduce the event's carbon and ecological footprint.
– Reduce the risks associated with event management.
– Accredit your commitment internationally.
– Involve, respect and meet participants' expectations.
– Increase appeal to potential investors and sponsors.
– Improve your brand image and positioning.